SLIP & FALLS ATTORNEY IN SAN BERNARDINO & REDLANDS, CALIFORNIA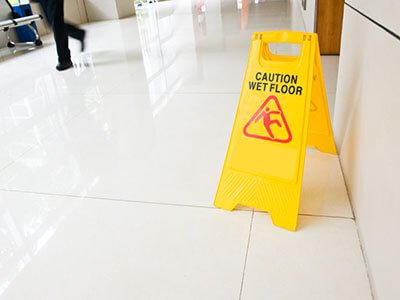 Between Riverside County and San Bernardino County, there are thousands of great things to do. In Riverside County, taking in a rock show or getting a relaxing spa treatment is definitely in order. Make memories in San Bernardino County with the kids, having an afternoon of fun at one of the many museums or incredible parks. One thing you don't want during your adventures in exploring beautiful southern California is a slip and fall injury.
The responsibility to keep any premises safe is an important one. If negligence on the property owner's part is involved, a personal injury lawyer should be, too. Poor lighting, slippery floors and other dangerous conditions can be the basis for a slip and fall case. Sometimes the hazards are obvious and sometimes they're not.
Accidents can happen anywhere, and a slip and fall injury can have long-lasting consequences. Getting hurt won't just ruin the weekend; it could be devastating for months or years to come. It's about more than the pain and suffering immediately following an accident. Surgeries, physical therapy and rehabilitation may be necessary to get your life back on track. You may also lose future income and may be entitled to compensation.
Determining the next step after a fall isn't always easy. It's important to know what your rights are in cases like these. Insurance companies aren't in the business of looking out for you after an injury. They want to settle your claim using the least amount of effort and for the least amount of money possible. Expertise from a personal injury lawyer for your slip and fall case is crucial in getting what you deserve.
If you, or someone you know, has been injured in a slip or fall accident, contact the Law Offices, Stefan Robert Pancer, P.C. today. We stand up to the insurance industry, on your behalf, making sure you are compensated for your damages and injuries in your slip and fall accident case. We get you money for your medical bills, lost wages and more. Don't wait! Call us today.