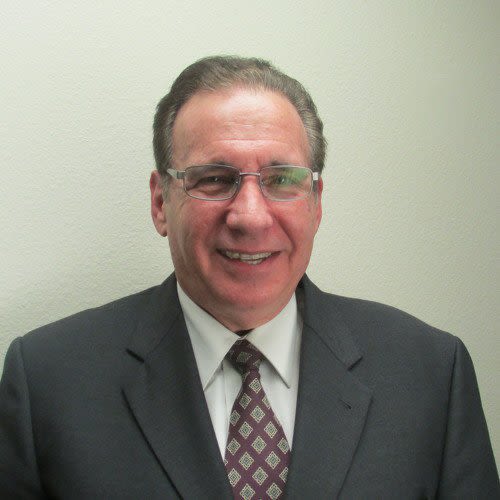 Growing up, I watched my father work countless jobs, start his own business, raise a family, and somehow manage to get through law school, too. His work ethic was so incredible that I couldn't help but want to follow in his footsteps. Then, when his graduation from law school happened to coincide with a time of uncertainty in my own life — my first year out of high school, I took it as a sign and went after a legal career of my own.
MY PHILOSOPHY, 40 YEARS LATER
Four decades as an attorney have most certainly influenced my perspective on conflict. In my particular areas of law, for instance — family law and personal injury — people come to me in both literal and figurative pain. They're hurting, they're frustrated, and they just want to get something back for all the trouble they've gone through. When I think about it, I know that I used to view disputes in the same way. Now, though, I like to focus on paving the way for my client to not only reach their short-term goals, but to ultimately heal, as well. That's why, as we work together, I strive to be the listener they deserve, the advocate they need, and the friend they didn't expect to get when they sought out my services.
When it's all said and done, the best days at work for me are those when my client can look forward with a sense of relief and closure.
CONTINUALLY IMPROVING
I am very proud to say that throughout my career, I've handled hundreds of cases both in and out of court, settled numerous cases for more than $1 million, and won one of the largest victories in San Bernardino County for a dog bite victim. Still, I don't allow myself to rely on experience alone because I know that I can do more for my clients by actively keeping up with new laws, statutes, and attorney best practices. For that very reason, I make time each year to attend continuing legal education courses (CLEs). After all, you're never too old or too experienced to improve.
OUTSIDE OF WORK
My work has me proudly serving good people throughout Riverside, Orange County, and Los Angeles, but my personal interests have taken me much farther throughout the U.S. and around the world. In my free time, I enjoy traveling, skiing, exercising, and acting as a mentor to my two up-and-coming lawyer nephews. Through my mentoring and client advocacy, I hope to inspire them in the same way that my father always inspired me.
If you're interested in learning a little more about me and my practice, I invite you to listen to the Rundle Radio interview.
BAR ADMISSIONS
All courts in the State of California

Many United States District Courts

United States 9th Circuit Court of Appeals

United States Supreme Court
EDUCATION
Juris Doctor - University of West Los Angeles (UWLA) College of Law

Bachelor of Science in Law – University of West Los Angeles (UWLA)
PROFESSIONAL ASSOCIATIONS & MEMBERSHIPS
Member - Better Business Bureau - A+ Rating

Member - State Bar of California

Member - San Bernardino County Bar Association

Member - Riverside County Bar Association